Charles Webster returns!
Posted on
07th of October, 2012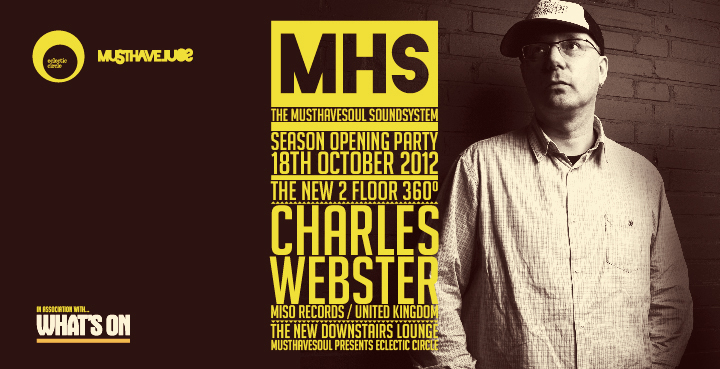 Charles Webstermakes a welcome return for the 3rd time in as many years. This time round it's to celebrate our OFFICIAL season opening at the newly renovated 360º Jumeirah Beach Hotel. Expect to see the the usual quality house music from the Miso Records boss as well as something different in the last hour (2-3am) in our new downstairs lounge (aka BELOW) as he plays an eclectic set where anything he see's fit to play will be played (we're supper excited about this new feature of the night, think of it as a little after party).
Joining Charles on the night will be resident DJs: Simon Reid & Jonny Thornhill upstairs and Eclectic Circle plays host to NEW resident Danny Kwang.
As always priority entrance is given to those on the guestlist at 360º. To get on the list it's simple and FREE. visit our event page on Facebook by CLICKING HERE for more information.